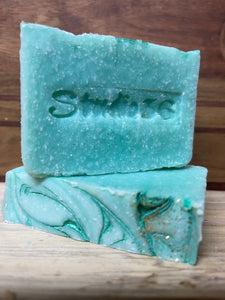 This was the number one bestselling men's soap last year! Bay rum, bay leaf & tobacco flower  

All of our Salt Soaps are made with our signature tried and true house recipe.

Salt Soaps make for an amazing hard, long-lasting, bar of soap. Allow to drain and to dry fully between uses to get the most out of your Studio 36 Salt Bar.