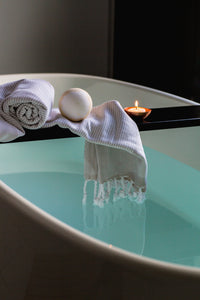 Welcome to our comprehensive guide to the transformative world of self-care. In today's fast-paced and often demanding world, prioritizing self-care is not just a luxury; it's a necessity. This series is your key to unlocking the secrets of self-care, exploring its many facets, from DIY recipes that pamper your body and soul to the profound importance of prioritizing self-care in your daily life.
Over the course of this series, we'll delve into what self-care truly means and why it's vital for your overall well-being. We'll discover what self-care looks like on both practical and emotional levels, helping you build a holistic self-care routine tailored to your unique needs and preferences. From soothing spa nights at home to mindfulness practices that calm the mind, we'll equip you with the tools and insights to cultivate a healthier, more balanced life.
So, if you're ready to embark on a journey of self-discovery, self-indulgence, and self-nurturing, stay tuned for our upcoming posts that will guide you towards a happier, healthier you. It's time to take charge of your well-being and make self-care a non-negotiable part of your daily routine.