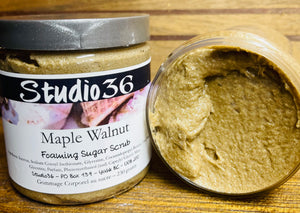 Creamy vanilla is blended in true creamery fashion with rich maple, coconut milk and toasted walnuts for an irresistible gourmand dessert.
This foaming sugar scrub is packed full of exfoliating Demerara & white sugar goodness.

All of our body scrubs are made from scratch - where we make our own in-house foaming bath butter and then customize with additives and scents.